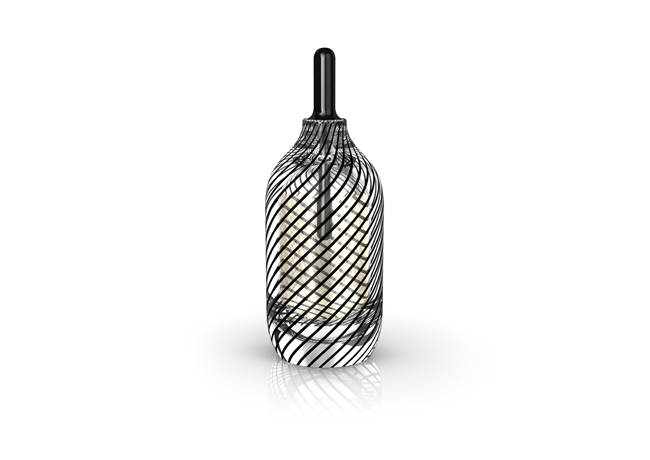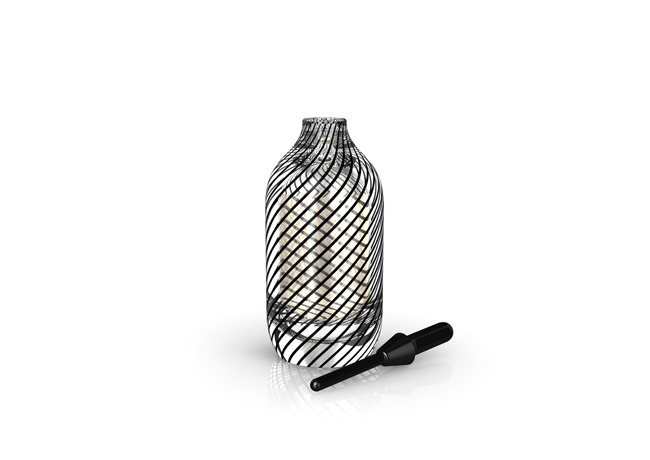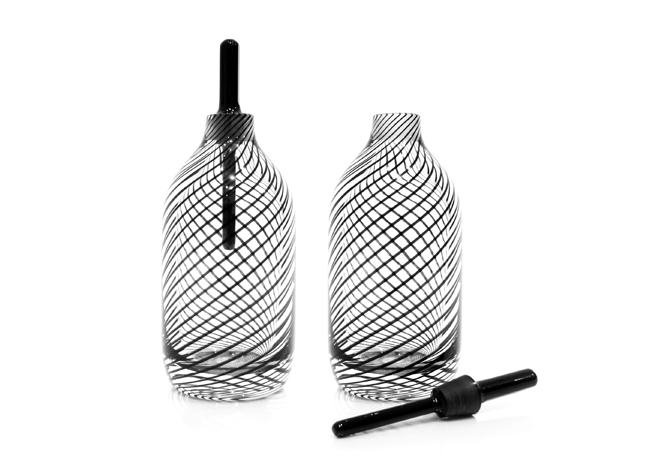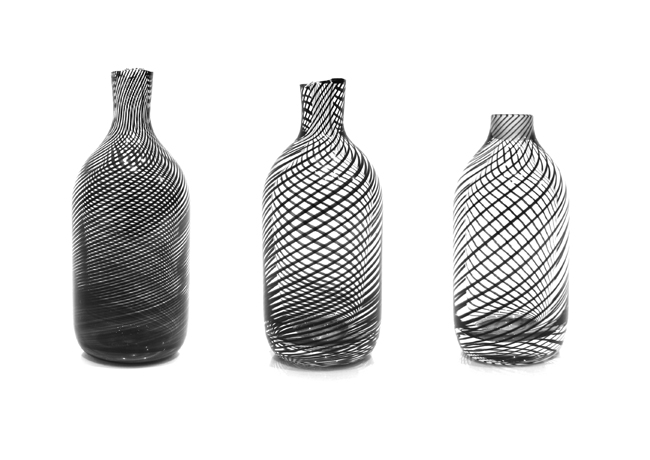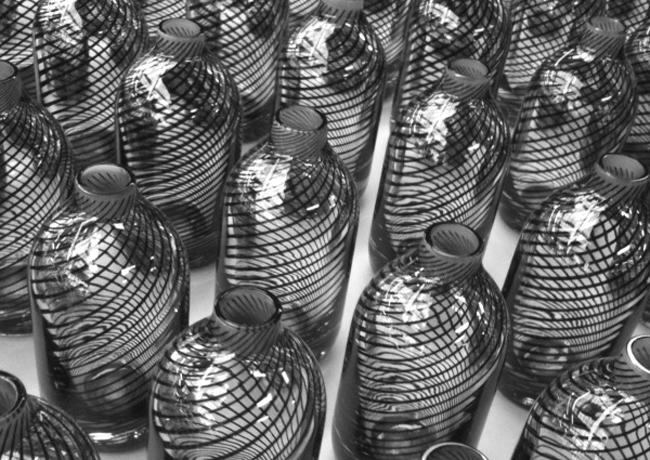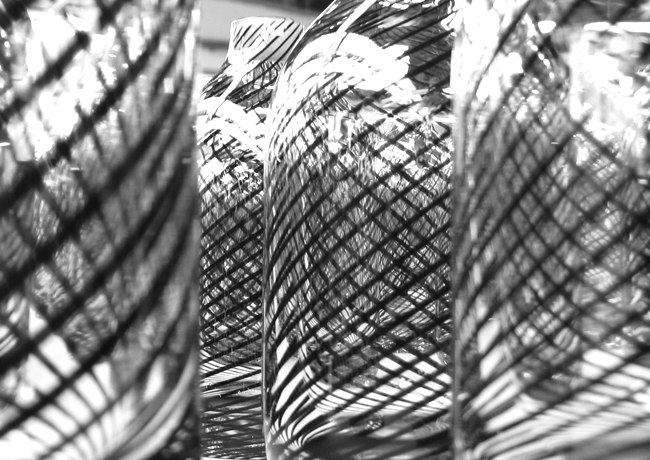 ÉDITION LIMITÉE SAINT LOUIS
Client: Diptyque
C'est en Italie, de l'île de Murano et de son travail unique du verre qu'est venue l'inspiration pour la création de ce projet. De l'union d'un savoir-faire spécifique, le filigrane, et du dessin contemporain naît un flacon à l'esprit apothicaire et à l'élégante simplicité. Tout en formes douces, il joue le clair-obscur grâce au noir intense de son décor filigrané.Un décor qui ajoute au mystère et à la profondeur du flacon, mais en révèle aussi sa forme, oblongue, intemporelle et résolument contemporaine. Pour le sceller, une longue tigelle de cristal ultra noir dont on se servira aussi pour déposer sur la peau quelques gouttes d'eau de toilette. Réalisation: Cristallerie Saint-Louis.
It's in Italy, from the island of Murano and its unique glassmaking work that the inspiration for this creation. The union of a specific expertise in filigree and a contemporary style designed an elegantly simple bottle with an apothecary feel. With its softly rounded lines, the bottle plays with the contrast of light and dark through the intense black of its filigree decoration. A design that adds to the bottle's mystery and depth, yet also reveals its timeless and resolutely modern oblong form. The bottle is sealed with a long thin ultra-black crystal dauber that is used to dab a few drops of eau de toilette onto the skin.