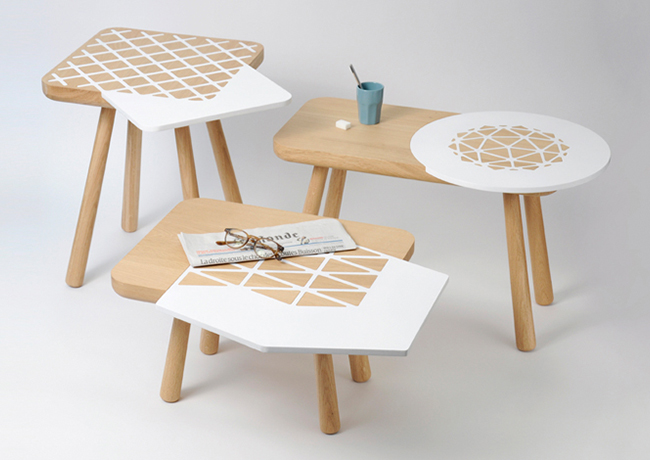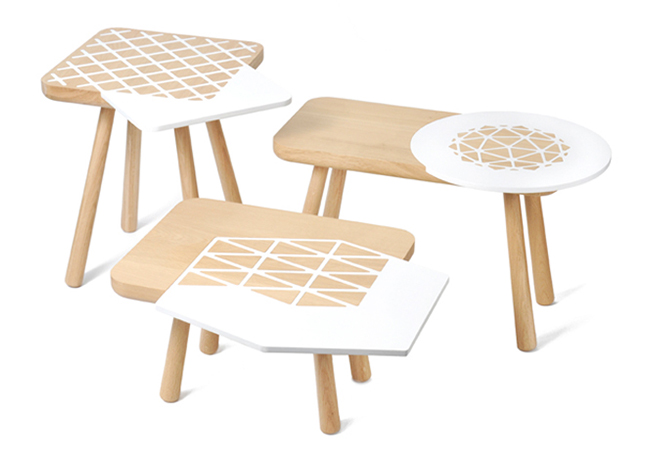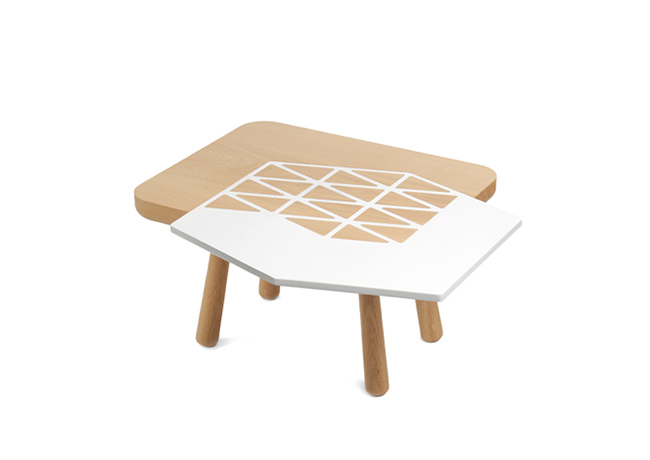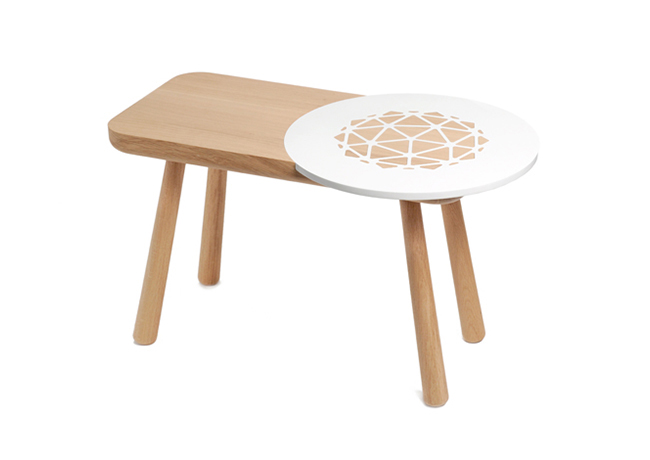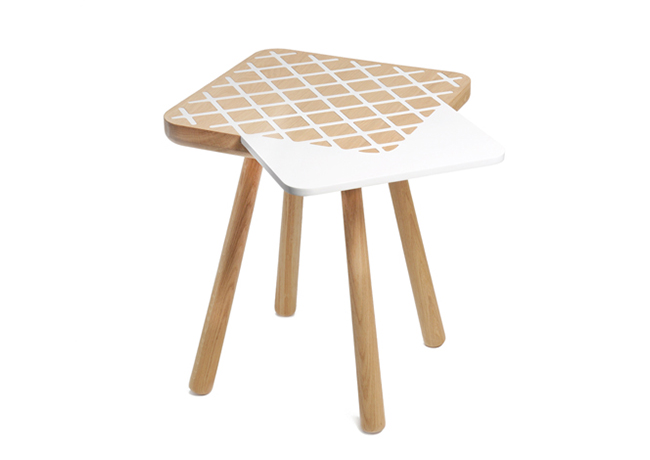 LES BICHES
Éditeur: Y'a pas le feu au lac
Inspirée par l'élégance et le contraste des robes brunes mouchetées de blanc des jeunes biches, cette collection de 3 tables basses associe une marqueterie contemporaine blanche laquée, réalisée par outillage à commande numérique, à une typologie de mobilier plus rustique en bois massif. En résulte des objets généreux, graphiques et singuliers qui mettent en avant les savoir-faire traditionnels Jurassiens de tabletterie et de tournage. Une inspiration naturelle, réinterprétée et domestiquée.
Inspired by the elegance and contrast of young deers's brown robes speckled of white, this collection of three coffee tables combines a contemporary white lacquer inlay, made by CNC tooling, and rustique type of solid wood furniture. Its results in generous, graphics and unique objects that highlight the traditional skills of Jura tabletterie and turning.
A natural inspiration, reinterpreted and domesticated.
Dimensions:
Diamond : L50 cm / l 40 cm / H 30 cm
Round : L 70 cm / l 40 cm / H 40 cm
Square : L 52 cm / l 52 cm / H 50 cm
Matériaux: chêne massif naturel & mdf laqué blanc.
Photo: ©Studio PLASTAC.