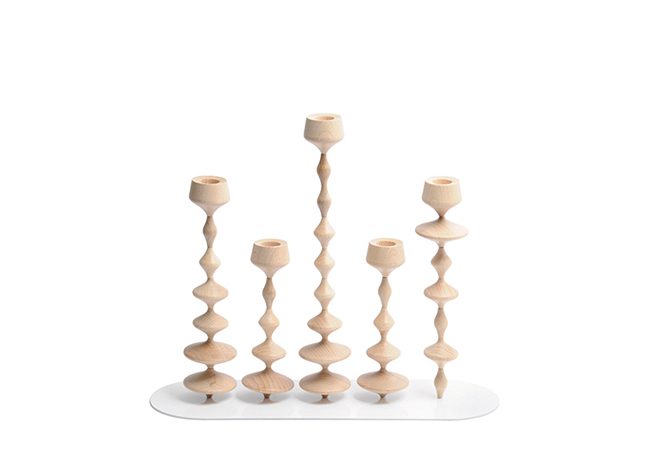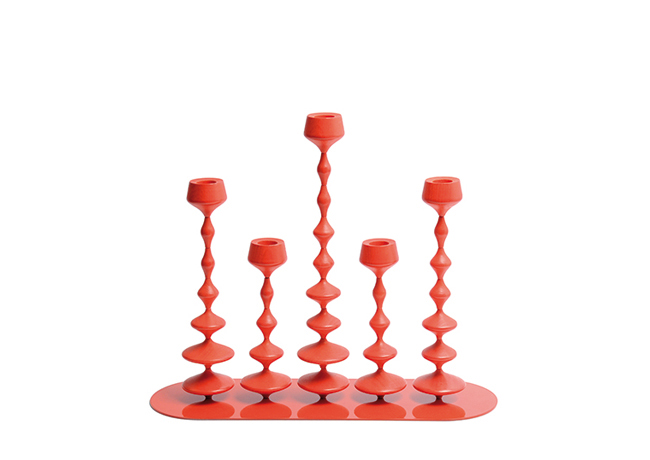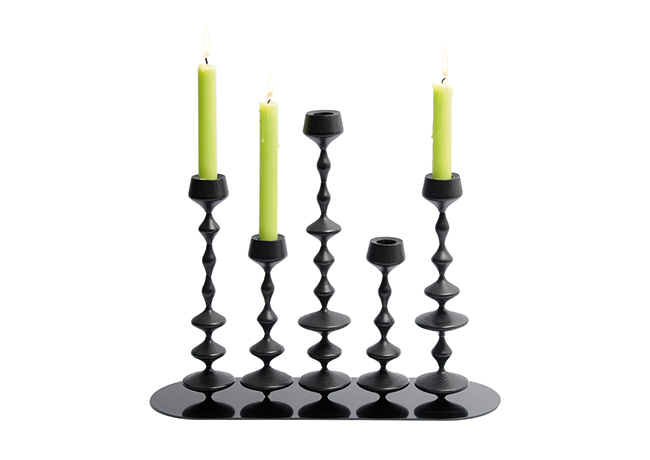 LES PERLES XXL
Éditeur: Y'a pas le feu au lac
Déclinaison du bougeoir «LES PERLES» en version XL, S et en rouge. Il y a une grande culture et savoir-faire des jouets en bois dans le Jura. J'ai voulu retrouver, au travers de ce projet, le plaisir simple et enfantin d'assembler et d'enfiler des perles. Composé de 4 formes différentes, chacunes en double, «LES PERLES» offre la possibilité de créer et modifier, au gré de son humeur, l'esthétique de son bougeoir.
New " THE PEARL " in XL and S sizes + red color. There is a huge knowledge and a know-how of wooden toys in Jura. I wanted to find, through this project, the simple and childish pleasure to assemble and to thread pearls. Composed by of 4 different forms, each doubled, " THE PEARL " offer the possibility of creating and modifying, according to its humor, the aesthetics of its candlestick.
Dimensions: L 39cm / l 13cm / h 33cm
Photo: ©Studio PLASTAC.