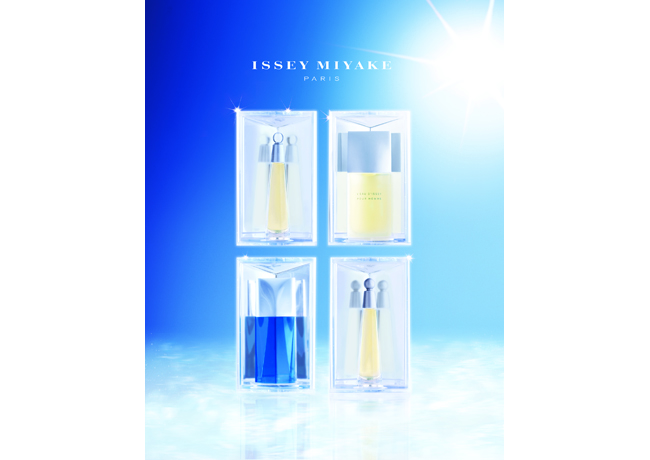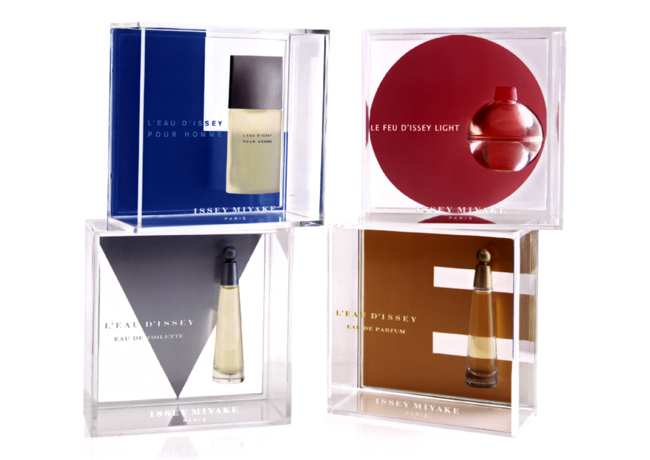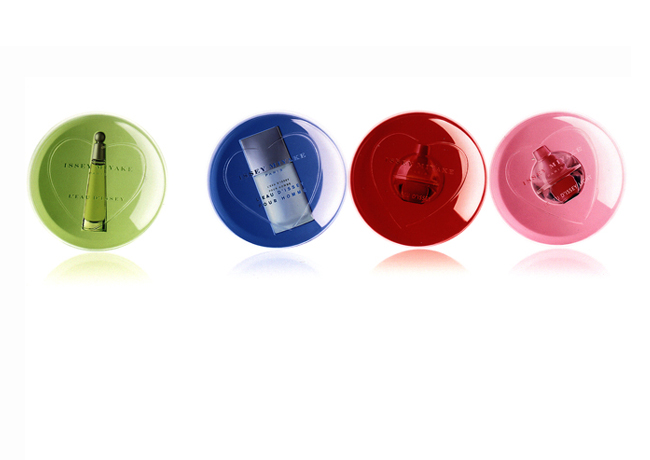 COFFRETS SAINT VALENTIN
Client: Issey Miyake
Création des coffrets Saint Valentin des parfums Issey Miyake.
01: des miroirs créent un jeu d'optique et augmentent visuellement le nombre de miniatures.
02: le packaging joue avec la notion de collector des miniatures qui ne sont offertes que lors de cette animation. Les quatre coffrets rassemblés, ils forment le mot LOVE.
03: un système électronique donne vie aux miniatures en les faisant s'éclairer au rythme d'un battement de coeur.
Valentine's day packagings for Issey Miyake's perfumes.
01: mirrors create a game of perspective and visually augment the number of miniatures.
02: by collecting the four gifts, the word LOVE appears.
03: an electronic system gives life to the bottles by making them lit on a heartbeating tempo.