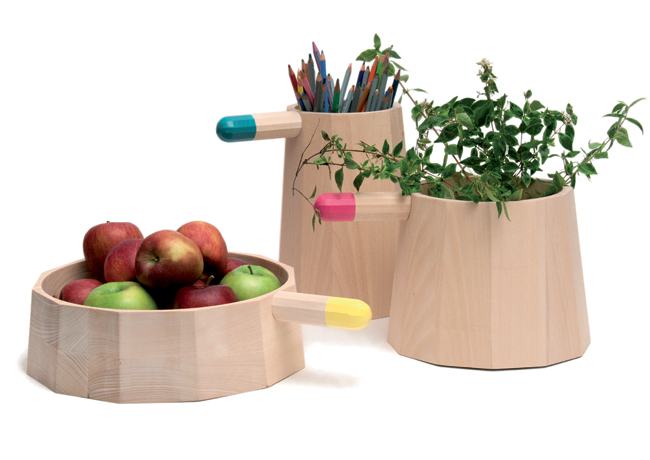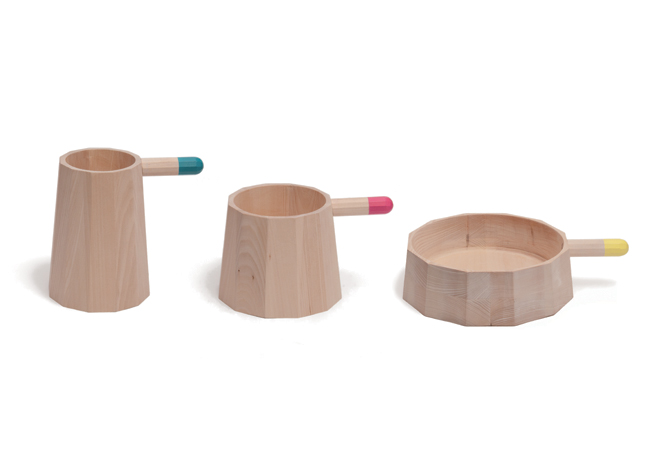 PERRETTE
Éditeur: Y'a pas le feu au lac
Les fermes du Haut-Jura regorgent d'objets rustiques et patinés dont les qualités esthétiques, même si elles ne sautent pas immédiatement aux yeux, sont indéniables. «PERRETTE» est une collection de contenants contemporains, pratiques et élégants, inspirés des ces anciens seaux et pots au lait en bois.
The farms in Haut-Jura abound in rustic and skated objects among which the aesthetic qualities, even if they are not quite obvious at once, are undeniable. "PERRETTE" is a collection of contemporary, practical and elegant contenairs, inspired by these old buckets and wooden milk cans.
Dimensions:
basse: Ø 29 cm / h 9 cm
moyenne: Ø 21 cm / h 17 cm
haute: Ø 17,5 cm / h 24 cm
Photo: ©Studio PLASTAC.