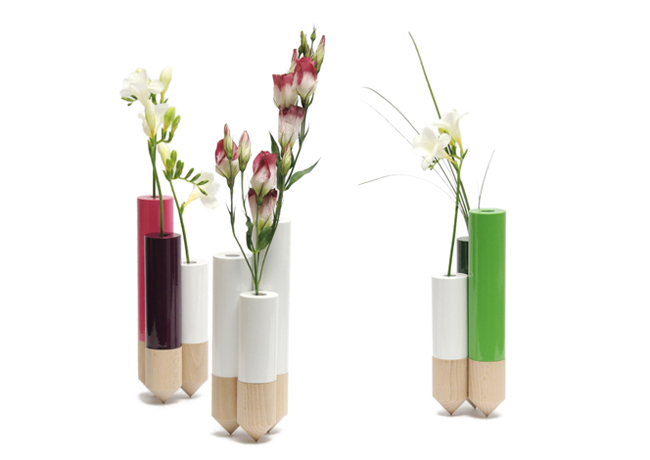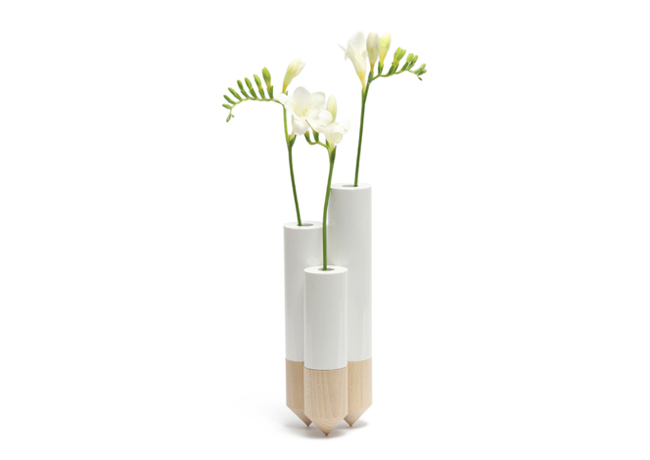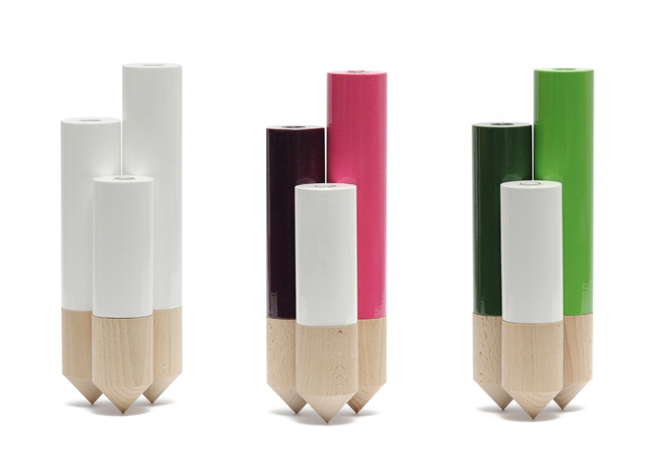 PIK
Éditeur: Y'a pas le feu au lac
C'est un simple pieu qui sert à délimiter les champs qui m'a inspiré ce projet. Un simple cylindre qui fini en cône et dont la l'extrémité est à la fois épaisse et fine, agressive et douce, solide et fragile. PIK: 3 soliflores comme 3 petits pieux qui, ensemble, tiennent debout légèrement, délicatement, élégamment.
It is the simple stacke which serves to bound the fields which inspired me this project. A simple cylinder which ended in cone and which extremity is, both thick and fine, aggressive and soft, solid and fragile. PIK: 3 soliflores as 3 small stakes which, together, stand slightly, delicately, elegantly.
Dimensions: Ø 9,8 cm / h 25 cm
Photo: ©Studio PLASTAC.