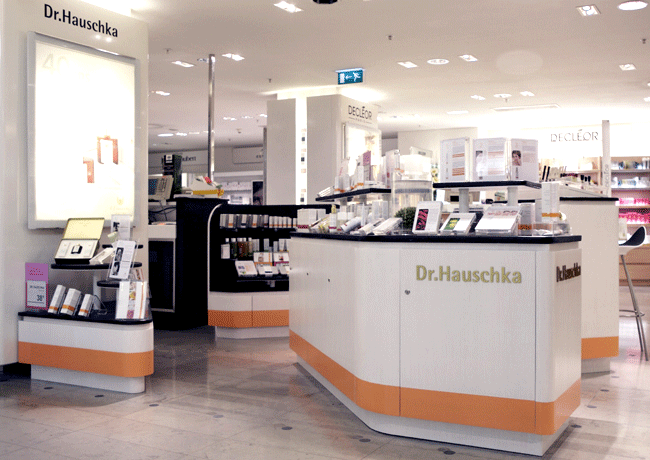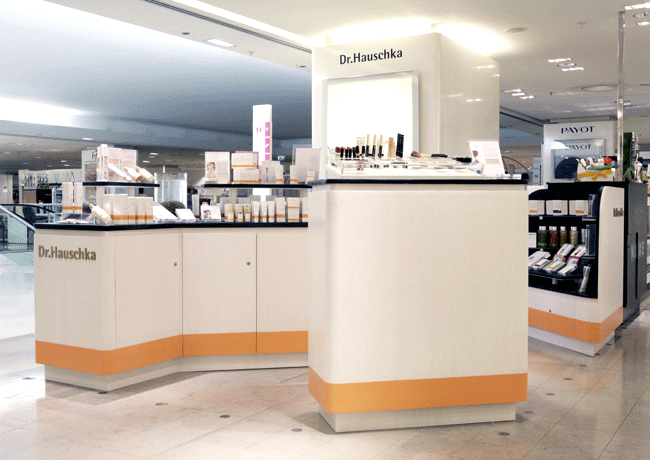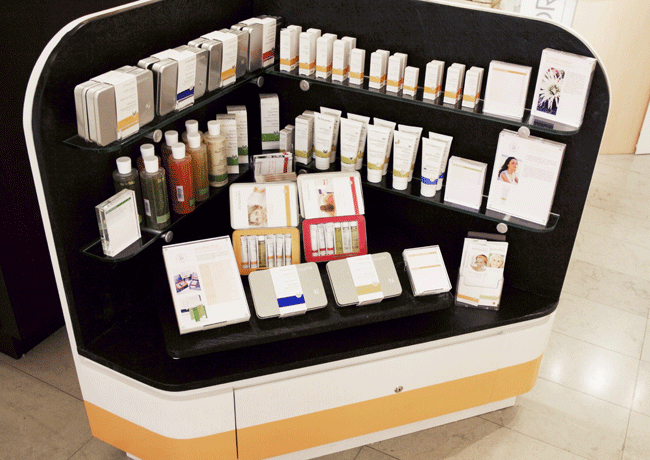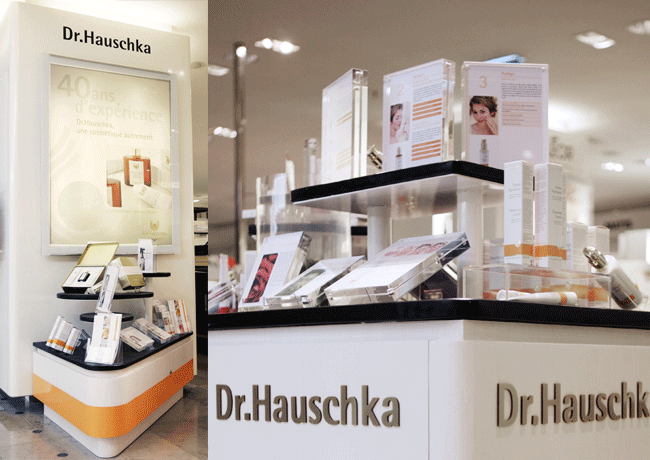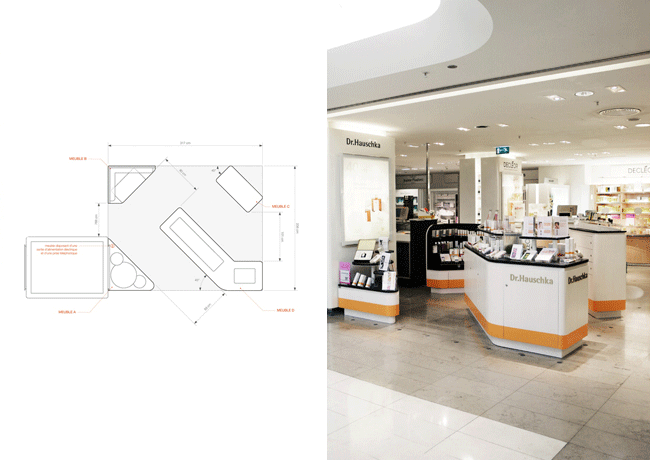 STAND Dr.HAUSCHKA
Client: Dr. Hauschka France
Création du corner pour la marque de cosmétiques biologiques Dr Hauschka dans le magasin Printemps de la Beauté. À l'image de l'engagement de la société dans le respect de l'environnement, le stand est réalisé en matériaux écologiques. Les plateaux en ardoises contrastent avec l'érable teinté blanc. La bande orange apporte une dynamique et rappelle les packagings des produits. L'organisation et la forme des meubles invitent les clients à entrer et se promener dans ce petit univers.
Design of a commercial space for the cosmetics brand Dr. Hauschka in the departement store Printemps de la Beauté. Like the company's commitment in the respect of the environment, the stand is made in ecological materials. The dark trays slate contrast with the white tinged maple. The orange band brings a dynamic and recalls the packaging products. The organization and form of furniture invite guests to come and walk in this little universe.