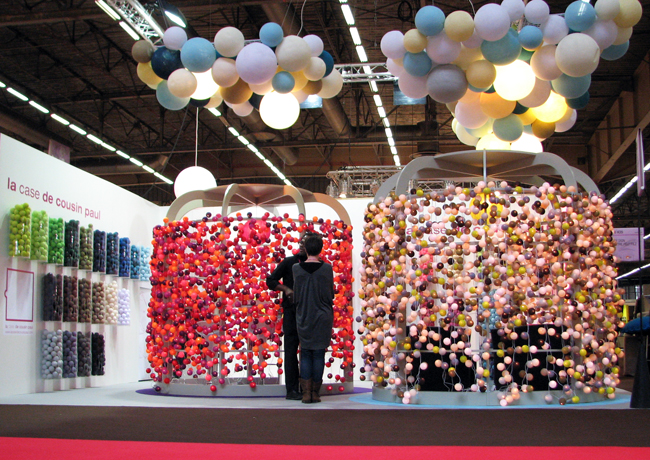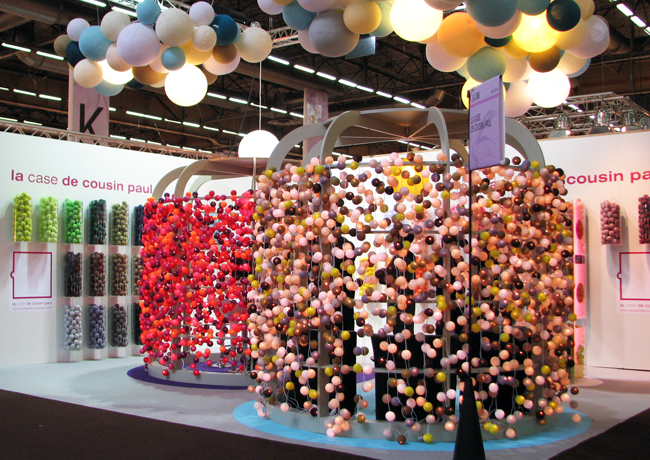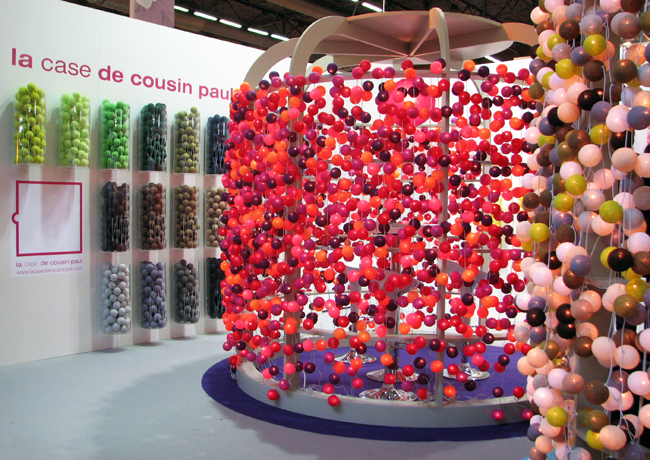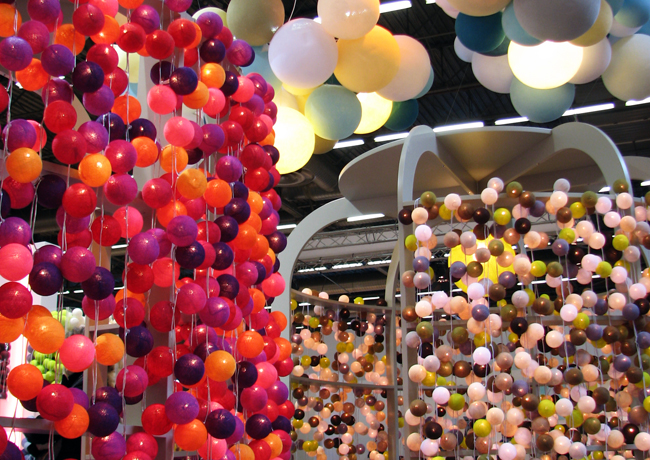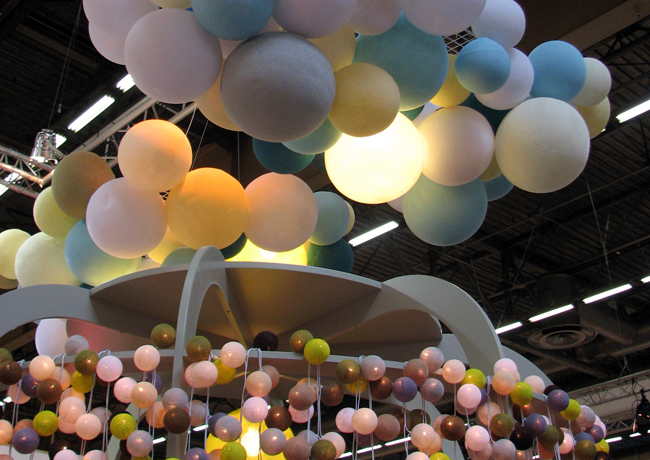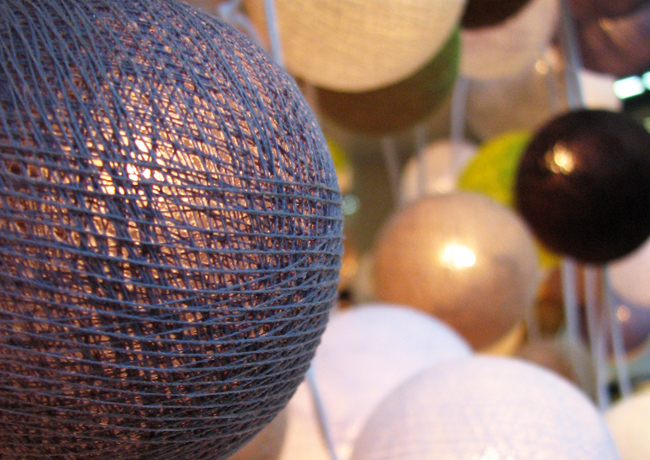 STAND MAISON&OBJET
Client: La case de cousin Paul
La problématique était de changer l'image de cette entreprise spécialisée dans les boules colorées utilisées notamment en guirlandes lumineuses. L'idée générale était de créer un écrin blanc afin de mettre en avant la collection de plus de 50 coloris. Au centre, deux "yourtes", clin d'oeil au voyage et à l'Asie d'où proviennent les boules, habillées de guirlandes servent à la fois d'espaces de présentation et de lieux plus intimes de rendez-vous. Le tout donne résolument une image plus contemporaine et qualitative tout en respectant l'univers "poétique" des produits.
The challenge was to change the image of this company specialized in colored balls used in fairy lights. The general idea was to create a white case to put the collection of more than 50 colors forward. In the center, two "yurts", as a journey to Asia where the balls come from, dressed in fairy lights serve at the same time as spaces of display and as more intimate places for meetings. The whole design gives determinedly a more contemporary and qualitative image while respecting the "poetic" universe of products.