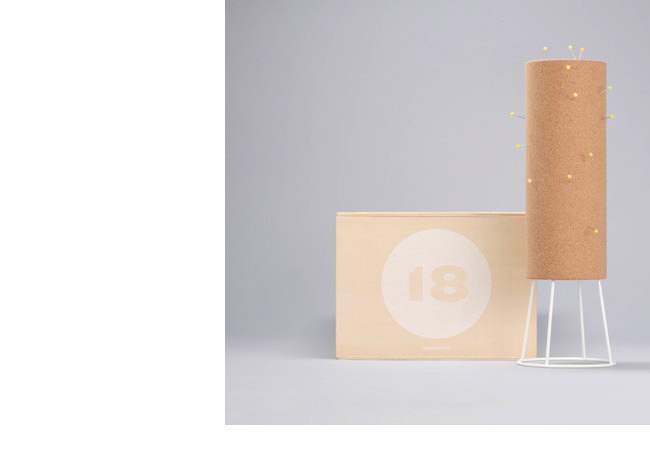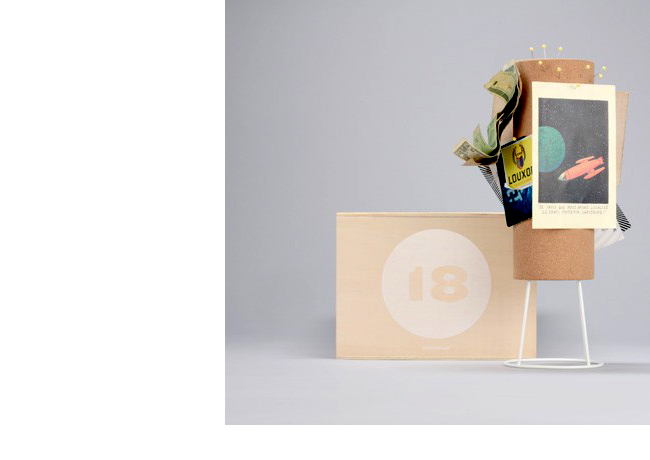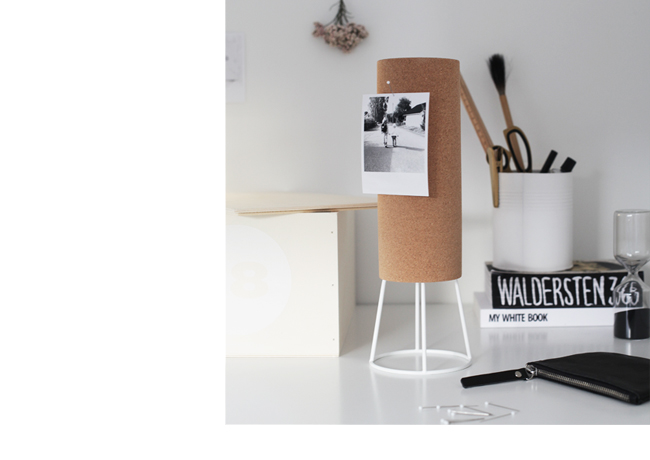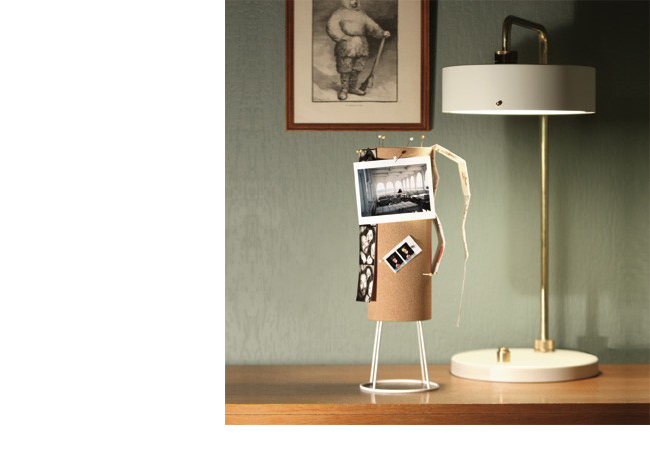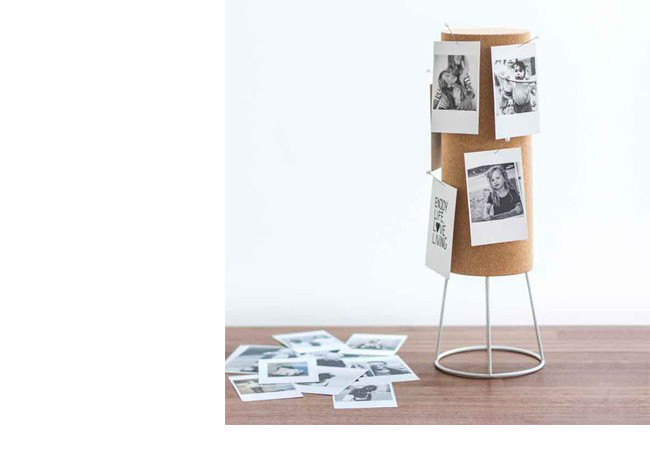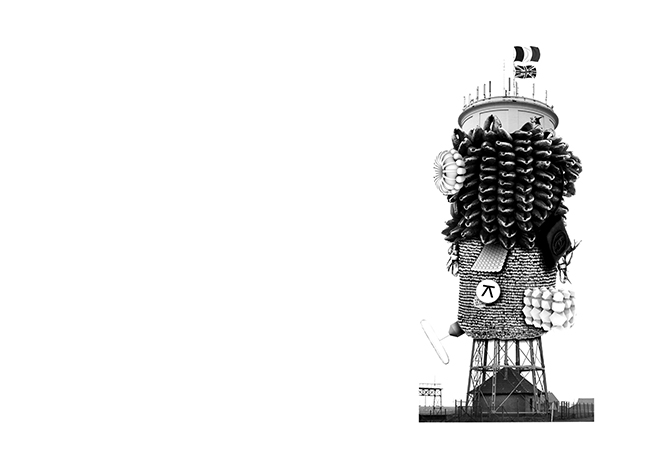 TSERETNIP
Éditeur: Designerbox
Marqué par les photographies de paysages industriels et notamment les châteaux d'eau du célèbre couple Becher, FX Balléry a conçu TSERETNIP dans une esthétique radicale. Si l'objet se passe de fioritures, il sera sans doute le support solide et exempt de nostalgie d'une poésie domestique et manuscrite. Laissez parler vos petits papiers ! Billets doux, listes de courses, portraits de famille ou recettes de grand-mère, l'objet s'impose comme un hommage à ces menus trésors du quotidien qui s'illustreront sur le socle en liège au gré des usages et des histoires propres à chacun. Objet universel et généreux, TSERETNIP, à l'instar d'un totem familial, révèle sa particularité au travers de l'esprit et la personnalité de ses usagers.
Struck by the beauty of some industrial landscapes and, noticeably so, by the water towers shot by the famous couple, the Bechers, FX Balléry conceived TSERETNIP following a drastic aesthetic. The object, freed of any frill, will stand as the unflinching support of a written intimate poetry. Let papers bits do the talking! Love messages, shopping lists or old timers' recipes, the object stands out as an homage to everyday's tiny treasures that will adorn the cork base following the uses and personal stories. A universal and generous object, TSERETNIP reveals its feature through the mind and personalities of its handlers and act as a family totem.